What is the difference between a midwife and a doula?
Simply put a midwife delivers the baby, where as a doula provides comfort measures during and after labor.
What is your role in the labor process?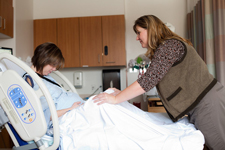 Kristy's role is to provide comfort and support to a laboring woman, and to act as a liaison between the medical staff and the woman in labor. Kristy's 20 years of expertise uniquely enables her to represent her client's interests and needs to the attending medical professionals so that the mother-to-be can focus only on the job of labor.
Do you do medical procedures in labor?
No. It crosses the line of conduct of practice for a doula to perform any medical procedures. Kristy will work closely with your medical professional to make sure your personal needs and desires are met.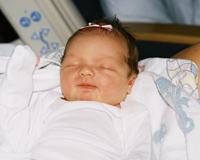 When do you join me in labor?
Once true labor has been established, Kristy feels comfortable in joining you at your home and accompanying you to the labor site.
Do you attend births at alternative locations?
Yes. Kristy has attended births at free standing birthing centers, homes, and hospitals. If you know another place you'd like to have your baby, contact Kristy to discuss!
What geographic area do you cover?
Kristy is known as the 'Traveling Doula.' She has traveled from Logan to Gunnison, UT; and Myrtle Beach, SC, to Hawaii. If you need Kristy's unique skill set, she is willing to travel to you. Fees will vary depending on travel expenses and other requirements. Contact Kristy to discuss your specific situation.
How can I hire Kristy as my doula?
Email or call Kristy at your earliest convenience. Keep in mind that, as the most experienced doula in Utah, Kristy's schedule fills quickly. So contact her today!
Email:info@khdoula.com. Phone: 801-638-3189
What is the difference between a baby nurse and a postpartum doula?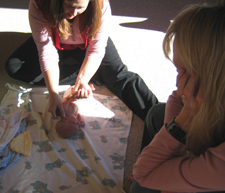 A baby nurse specializes in the care of an infant only, whereas a postpartum doula focuses on the care of the whole family as you welcome your new arrival into the world. Kristy will provide a variety of services to assist in this transition, such as breast-feeding support, all newborn care tasks, care for your other children, light housekeeping chores, preparing nourishing meals for mother and family, and creating a calm peaceful environment.
Do you take insurance?
No. As an industry, doulas are looking for roadways into third party reimbursement. Presently, however, Kristy offers her services as a private contractor.