A doula is a woman who provides care and support for an expectant mother during the childbirth process. This care can come in a variety of ways and is tailored for each individual, including pre-natal education, labor support, and postpartum assistance.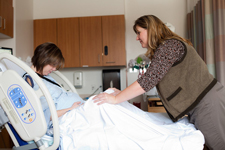 With over 20 years of experience as a birth doula in Utah, Kristy acts as your liaison and advocate with the medical staff. Kristy will provide constant nurturing care through a variety of comfort measures (e.g. hydrotherapy, imagery, counter-pressure, massage, breathing techniques, aromatherapy, etc.)
The role of the postpartum doula is to build competent, confident families by supporting the rights of parents to parent in their own way. Kristy will provide a variety of services to assist in this transition, such as breast-feeding support, all newborn care tasks, care for your other children, light housekeeping chores, preparing nourishing meals for mother and family, and creating a calm peaceful environment.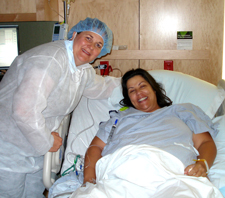 Kristy emphasizes professional training and concentrates on facilitating the client's transition to parenthood. With Kristy onboard, new parents can feel more comfortable and confident during this exciting season. As a doula, Kristy is sensitive to diverse family needs, and welcomes expecting mothers from all cultures and walks of life.
The benefits of having a Birth Doula:
50% reduction in cesarean birth,
60% fewer requests for epidural anesthesia,
30% decrease in use of Pitocin,
30% reduction in requests for pain medication,
25% deacrease in the length of labor,
40% reduction in forceps delivery,
Reduction in medical costs,
Breastfeeding more successful,
Greater overall satisfaction.
Please contact Kristy for more information.