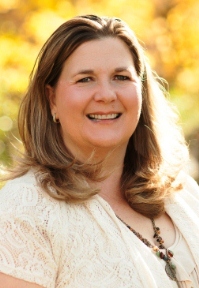 Birth is a normal rite to motherhood. Women should take an active role in the birth process, rather than passively submitting to a birth of technological obstetrics. I recognize the marvels of modern Western medicine. Each birth is a new and different experience and should be treated as such. I always facilitate the birthing experience my clients choose, and will give positive support through experiences that are not planned.
Women should trust in their body's ability to birth. Women should prepare for this life-changing event by learning their options and selecting the care that fits their important desires.
Oftentimes, parents fail to adequately prepare for life after labor. The first few days and weeks following birth are a time of bonding, of healing, and of getting to know the new member of the family. If you show a woman how to take care of her baby, rather than taking care of her baby for her, she will have the ability to make decisions as a creative and confident parent for the rest of her life. As long as there are arms reaching out to me for care, I will reach back to give.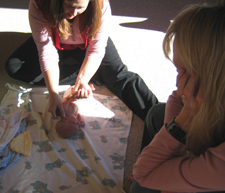 The five best days of my life were my children's birth days. I want all women to rejoice in the goodness of new life and to rejoice in the process that got them to the best day they will ever experience.
Why sometimes the steel case will appear rust General increase in the whole steel table is not rusty, but anything is relatively speaking. There are many kinds of omega replica stainless steel. human body Sweat contains hydrochloric acid composition table, worn on the hand, if the long-term erosion by sweat or allow alkali salt buildup dirt and not wipe case will slowly appear rust,Especially prone to cover the concave. So, should pay attention to the maintenance of replica watch the watch, often wipe off the dust on the case of the sediments, sweat etc.. In addition, should try to avoid the strong Acid, alkali and other occasions to wear table operation, so the steel case will not rust. Automatic mechanical watch is powered by what Mainly come from the wearer's wrist live Still, watch fly Tuo swing in the master activities, so as to watch winding, so when the wearer usually have less or do not wear long strings, or lack of swiss breitling force will put Air, resulting in watches are not allowed to go or stop. The elderly and those who often sit in the office are not fit to wear this kind of watch. In this case, it is recommended that the wearer to the watch hand on a regular basis The move is good.